TOGS3: TEMPORARY OUTDOOR GALLERY SPACE3
2010.03.22 Monday 17:39
TEMPORARY OUTDOOR GALLERY SPACE3 COMPETITIONS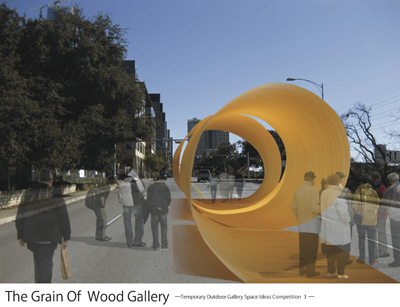 The Grain Wood Gallery is an open air space that displaying sliced curved wood.
Sunlight shines through beautiful grains of wood.You can slightly smell the scent of trees,and the open air gallery allows you to enjoy the one breeze of the day.
It creates a second environment that is different from any other gallery in urban space by this suggestion.